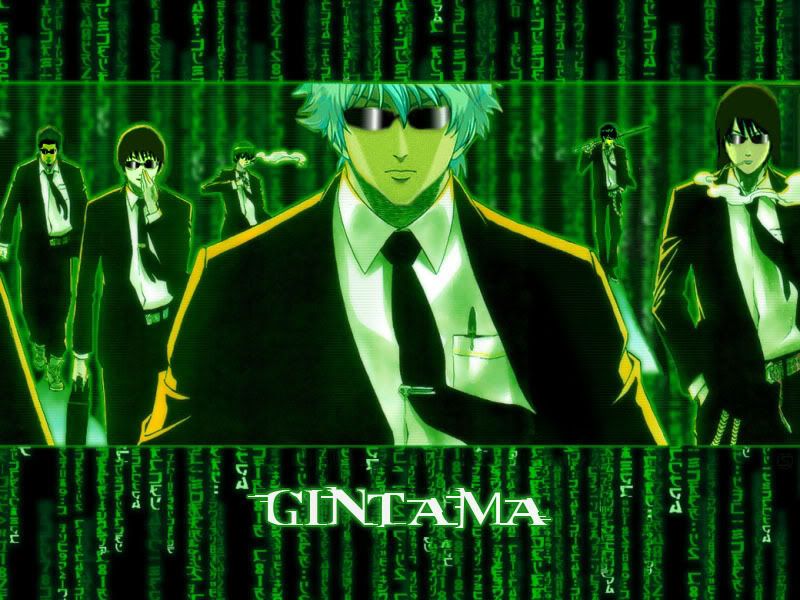 Ah this picture sure brings back memories, it was fun photoshopping it =)
Yeah these forums so need this thread. Gintama is hilarious. Gintama is great. Gintama is Gintama. Watch it. Read it. Laugh with it. Be moved by it. Be happy. Grow some kintama.
Seriously one of the best shows.
The anime was put on hold at episode 201, but it seems like it's returning in 2011. The last episode I watched was 124, and that was at the end of last year, I once again have the craving for Gintama.
I said this in the One Piece thread:
Syphin wrote:

The Hijikata/Okita relationship in Gintama is great, but I swear, every time I think about the Hijikata/Okita relationship, I can't help but think retsgip/Darkshaunz (it was probably partly due to a comment Shaunz made in the Evangelion thread and you actually having the Hijikata avatar, though now it's gone =P). It's especially amusing when you tease Shaunz about the 'Rukia dying' comments =P, even more amusing when Arl joins in.
And this is why I love the Hijikata/Okita relationship:
Other great and hilarious videos:
Last edited by Syphin on Oct 20th, 2010, 2:31 am, edited 1 time in total.